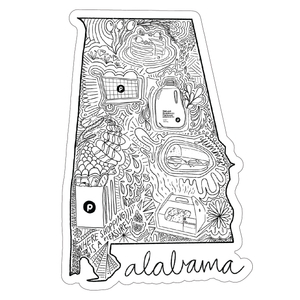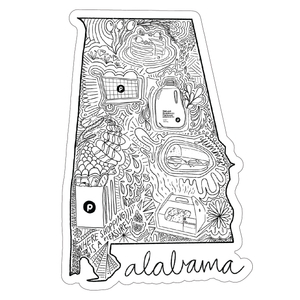 On Sale
State Of Alabama Publix Illustrated Sticker
Put your state pride on full display with this Publix Alabama sticker! At 2.71" wide and 4" high, it's the perfect size to stick on your laptop, water bottle, or notebook. Show off your love for the great state of Alabama y'all!
 About the artist – Alexandra Cox:
Alex currently resides in Los Angeles, CA, however, she's originally from Lakeland, FL. And it should come as no surprise that she loves Publix and vintage Publix items. Alex's dad started and led the Creative Services team at Publix where he worked for 40+ years. Creativity and a fondness for Publix come naturally. Like many others who move away from Publix territory, first on her list when returning to visit, get a PubSub!
Alex's Instagram @itsalexcox